2014 Top 30 Under 30
Here they are: The future of the travel industry, the next generation of agents who will discover new places to go and new ways to connect with travelers. They exist in a 24/7 world of nonstop information, and communicate with each other, with other industry professionals and with clients through multiple platforms. They tweet. They share. They snap pictures and chat about their experiences. And they sell travel in ways that would have been unimaginable just a few years ago. They are Travel Agent's top 30Under30 for 2014. Over the past several years this feature has created a buzz in the industry and also helped fuel a community of young professionals who enjoy being a part of a special growing niche in the travel industry. This year's list of young agents, all of whom were under 30 when the year began, is a testament to our combined success.
We trust that by being named to this list, the selected young agents will be encouraged to stay in an industry that so clearly embraces new talent. We are also inviting them to participate, along with past "Under 30" alumni, in our fifth annual Young Travel Leaders Conference during Luxury Travel Exchange International in Las Vegas. Now, read on for the 30 freshest and most innovative young travel agents in the business.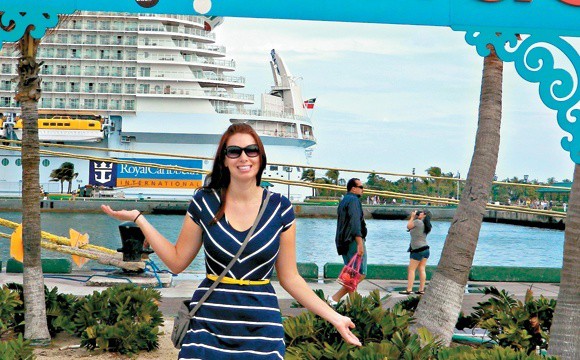 Anna Yott, 28
Dream Come True Vacations
Sicklerville, NJ
Prior to becoming a travel consultant, Yott regularly went on vacations to warmer climates in winter. "Many of my friends and co-workers would often ask for my advice when planning their trips," she recalls. "After helping plan a few trips and itineraries I naturally arrived to the point where I realized I wanted to take my passion for travel to the next level. Although I had no prior sales or travel industry experience, I was motivated to make this dream a reality. I started doing a lot of research and began making calls and reading everything I could about becoming a travel consultant."
After four years with Dream Come True, Yott has learned how to handle a range of emergencies. Recently, a large family was going on a cruise. "They were departing from Florida in mid-February and, although I advised otherwise, they did not choose to purchase trip insurance for their cruise, or depart a day early," she recalls. "A large winter storm hit the morning they were scheduled to fly out and board the ship. Their flight was majorly delayed and after scrambling with the airport/airline schedules I was able to get them on a last-minute connecting flight. Next I contacted and begged with their transfer operators to wait for them and, thankfully, they boarded the ship with about five minutes to spare! I know in the future that I may have clients who will choose not to add on trip insurance or depart earlier prior to a cruise, even when advised otherwise. However, I have this story to use as an example of what can go wrong, and can urge them to again rethink the worst case scenario."
Joe Raube, president at Dream Come True, praises Yott's drive and ambition and initiatives, from starting her own blog to being one of the first on the team to make her IATA ID qualification. "Her dependability and expert knowledge led me to promote her to an administrative role within the agency. I can always count on Anna to come through with the sale or new idea to help the agency grow."
Anna Yott can be contacted at Anna at DreamComeTrueVacations dot com or (888) 642-5398 x702 or on Facebook at https://www.facebook.com/DCTVAnnaYott
(Reprinted in part from Travel Agent Magazine August 2014)